Best Hair Transplant in Delhi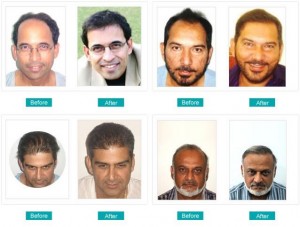 Hair Transplant Treatment in Delhi – Delhi is the capital city of India where more than 2 crore people are living in Delhi. It is known as one of the most populated cities in the world. The pollution level in Delhi is the worst in the world. All of these factors affect the health of the people living in Delhi, and it's neighbouring cities. The biggest problem in the eyes of Doctors and Surgeons of Hair Transplant in Delhi is Hair Fall.
Well, not only weather and pollution levels affect the condition of Hair Growth but also other factors like eating habits and sleeping patterns play an equally important role in the condition of Hair. The newer Generation or should say the Millenials, prefer fast food rather than a proper healthy diet. Nowadays children are getting hair fall problems in their 20's which has drastically come down from the '40s to 50,s of the old generation. This is the situation of Hair Transplantation in Delhi.
SYMPTOMS AND SIGNS
GRADUAL THINNING – This is one of the most common types of Hair Loss, and this affects both men and women. This starts with the thinning of hairs and later on they start to fall. In men, it takes a shape of the letter M. In women the area broadens but the hairline is not affected.
SUDDEN HAIR LOSS- Sometimes a physical or an emotional can cause sudden hair loss. There can be a handful of hair that may come out by combing. These types of shock usually cause overall hair thinning but not baldness.
CIRCULAR BALD SPOTS- There are cases when hair loss is only on patches as big as a coin and they are all overhead, this can be a hint of total baldness. So, there are many other symptoms too but according to the top Hair Transplant Surgeons in India, these are the main symptoms that you should know. We all know that the hair loss situation in Delhi is quite worse because of the weather conditions and eating habits of the people.
Many people are looking for the best hair transplant in Delhi so here we are, ENHANCE CLINICS, we can provide you with what you want. We have the latest and the latest equipment and also the best hair transplant surgeon in Delhi, i.e, Dr. Manoj Khanna.
How to find the Best Hair Transplant in Delhi
If you surfing the internet for the Best Hair Transplant in Delhi. In this article, we will tell you why should you pick Enhance Clinic to perform your Hair Transplant Treatment. Since no other hair transplant Center on the country provide the remarkable outcomes you'll experience here at Enhance Clinic. We have many hair transplant patients that have personally shared their experiences on the Internet than any other hair transplant centre that we know of. These patients are happy with their outcomes and are not compensated at all. They are helping other people to comprehend that a hair transplant can be an extremely rewarding experience in the hands of the right specialists.
Procedure & Cost of Hair Transplant in Delhi
Our main goal is exceptionally clear – give best hair transplantation in the all over India. Enhance Clinic with its chain of Clinics spread crosswise over India, gives you this standardized features so you can advantageously pick us to get a confident and new look.
With such committed and experienced hair transplant surgical team, Enhance Clinic is reliably ready to work the long hours important to perform the biggest mega sessions of any hair transplant center efficiently and safely.
Meet Enhance Clinic for Best Hair Transplant in Delhi!
Here's what you can expect from your session with Enhance Clinic:
An analysis of the reason for your hair loss, its' present state, and likely progression
A hair maintenance strategy
An evaluation of your hair qualities, including scalp donor density and laxity.
A realistic audit of your hair restoration objectives
Our specialists invest in evaluating your skin and hair before suggesting any treatment. Our specialist is trained to notice minute info and prescribe only what suits best.
At a starting consultation, the specialist examines the patient's scalp, talks about their expectations and preferences, and suggest them on the Best Hair Transplant in Delhi (for example single vs numerous sessions) and what results may reasonably be expected. Pre-operative examine of the scalp will know the real existing thickness of hair, with the goal that postoperative outcomes of newly transplanted hair grafts can be accurately assessed. Many patients may benefit from anti-hair fall vitamin supplements and lotion relying upon the grade of baldness and the level of ongoing hair fall.
Those who are suffering from baldness can only know the pain of it. Hair is a standout amongst the most significant part of our character. Good hair develops confidence in us. Thinning of hair and baldness is very common and it mostly occurs in men. It is unavoidable, just like ageing. But, it is not incurable. With proper diet and medicines, you may also prevent effects of hair loss to a certain extent. Yet, the individuals who suffer from hair loss probably not be able to restore their hair. But, not to worry.
There are many solutions in that case also. Hair transplant is one of the popular hair fall treatments amongst them. Now that you have decided to go for a hair transplant, you must also know that with the booming market, hair transplant treatment has also seen rapid advancements. New clinics are being opened at a fast pace with newer techniques and new hair transplant technology. With the increasing number of Best Hair Transplant Doctor in Delhi, you must choose yours very carefully, so that you get the best.
Choosing a good Best Hair Transplant in Delhi can, in fact, become a nightmare. So, how to solve this issue. In order to help you, we have compiled a list of factors that will help you in shortlisting some of the Best Hair Transplant Doctor in Delhi.
If you have experienced hair loss and have decided to have a hair transplant, the most important question that arises is how to select the Best Hair Transplant in Delhi?
Losing hair is distressing for any age, be it for men or women irrespective of the gender. Hair loss to baldness has become a widespread problem all over the globe and people are distressed about it and people often suffer from depression as a result of this, due to lack of confidence and self-esteem. Though hair loss in men is different from that of women, however hair loss in men is seen mostly in male pattern baldness where most of them lose hair from the region or in the frontal region thereby forming an M shaped pattern. But there is nothing to worry about as one of the solutions to consider is the Best Hair Transplant in Delhi.