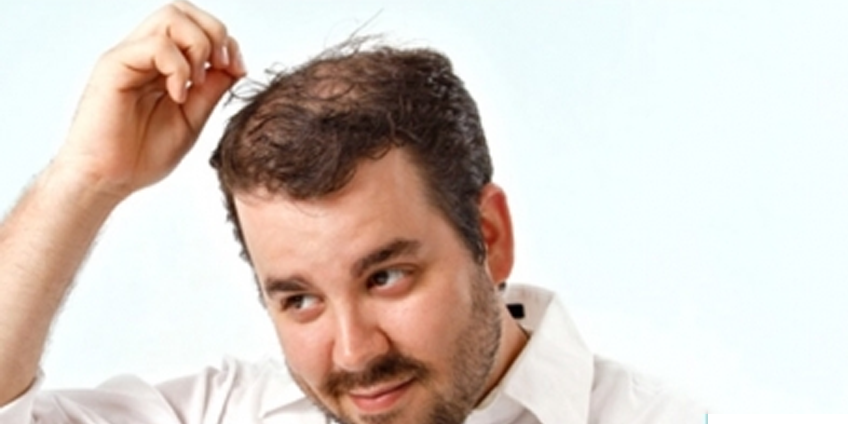 Hair loss can be a stressful and heart-wrenching experience. It can considerably affect your confidence and self-esteem. If you're facing hair loss and balding, do not panic. We're here to help!

Regain your Hair and Confidence with Enhance Clinics
Enhance Clinics is regarded as one of the best hair loss treatment clinics in Delhi. Whether you're still at the earlier stages of hair loss or have been balding for quite some time, Enhance Clinics offers a complete spectrum of hair loss solutions that will address your issue directly and help you regrow your hair to the fullest extent
possible.
Our clinic is equipped with modern infrastructure and cutting-edge facilities and backed by a qualified and experienced team of doctors, cosmetic & plastic surgeons,and dermatologists, who have a track record of delivering satisfactory results.
At Enhance, we take a holistic approach to hair treatments and begin with diagnosing the exact cause behind your hair loss through detailed assessment.Once the cause is determined, we work with you to establish an effective treatment plan that gives you the most satisfactory and natural-looking results.

Our Hair Loss Treatment Options

Being one of the most trusted clinics for hair loss, we provide a wide range of hair loss treatment solutions for both men and women.
Non-Surgical Options: Medications, such as Minoxidil and Finasteride, can be prescribed in the early stages of hair loss. We also provide non-surgical procedures such as Platelet Rich Plasma (PRP). Mesotherapy, Scalp Rejuvenation, etc., to promote hair growth.
Surgical Treatment – Hair Transplant: At Enhance Clinics, we aim to provide the best hair loss treatment in Delhi to our patients. If you're facing significant hair loss and baldness, getting a hair transplant can be a permanent solution for your woes.

The hair transplant treatment options we provide include:
Follicular Unit Transplantation (FUT).
Follicular Unit Extraction (FUE).
Direct Hair Restoration (DHR).

We have highly qualified hair transplant surgeons who can restore your lost hair and help you get back your self-esteem and live with confidence.

Why Choose Enhance Clinics?

Here's what makes Enhance Clinics the right place to get the best hair loss treatment in Delhi:
Experienced Doctors: We have some of the most renowned hair loss treatment doctors and hair transplant surgeons who are well-qualified and vastly experienced in their fields.
Modern Facilities: We are equipped with leading-edge infrastructure, including modern OTs and the latest instruments and equipment. We believe in providing a smooth and comfortable treatment experience to our patients.
We Deliver Results: As a reputed hair transplant clinic, we are experienced in providing effective hair loss solutions to our patients and have one of the highest success rates in Delhi. We don't just make claims we deliver actual results.
Post-Op Care: We understand that aftercare is crucial with any treatment. To ensure a successful outcome, we provide a dedicated post-op care support system to help you recover smoothly without any complications.

Get the Best Hair Loss Treatment in Delhi with Enhance Clinics!
Related Blog