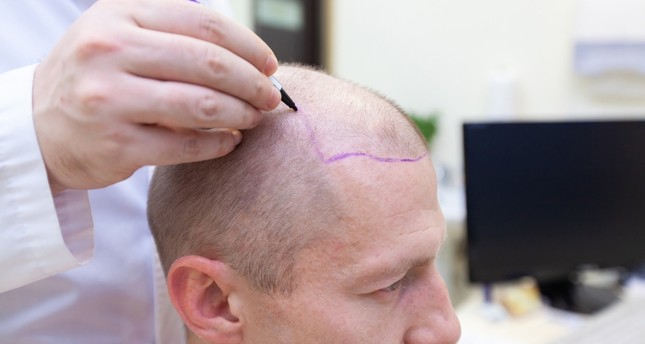 As far as looks are concerned, hairs are one of the most striking features that add charm to a human face. It is considered a matter of patience and huge maintenance to keep the shine of the hair intact. In today's fast-paced world, it is quite important to maintain. When left without maintenance, there appears a receding hairline. Earlier, there were not many hair care centers with proper dermatologists available round the clock. Even, people were a lot reluctant to go through the time taking procedure of regrowing their hairs through hair transplanting procedures. Now, it is much easier to avail Best hair transplant in Hyderabad which wasn't possible earlier.
Easy guide to self-care and hair maintenance
The primary step is to start taking a balanced diet, and sufficiently nutritious food as the intake of fewer calories hamper the good growth of hair. The home-based treatments that include the application of heat in the procedure must be strictly avoided. The perming, coloring processes also cause gradual damage to hair quality. When men and women do braids or buns by pulling hair, it becomes difficult for weakened hair to handle the pressure. This leads to a serious condition which is known as traction alopecia. A lot of people have the habit of curling up hairs by fingers, this is also considered as a wrong practice and should be avoided. The hair regrowth and hair transplanting procedures cause a complete transformation of the scalp. You should try contacting a dermatologist who is board-certified for access to the best quality hair transplant. Smoke and alcohol addicts should necessarily quit and start leading a hygienic and healthy lifestyle.
Appointments can now be booked online
The hair care centers have come up online through their websites. Top-notch dermatologists are currently available at your service just by merely contacting them online. A lot of institutions in the city have taken up the initiative of assembling the best Hair specialists and surgeons. People who don't reside in Hyderabadusually book an online consultation slot before actually coming over to Hyderabad and avail the same facilities although being physically far away. There are several appointment provisions available, right from the newest addition of FUT Hair Transplant. These super-specialty services now can be booked online from anywhere around the world. So, why not travel down to Hyderabad?
Future looks bright for Hyderabad
Last but not least, the future looks quite exciting ahead as the state of Hyderabad now has its super-specialty hair transplant centers. The metropolitan needed this for long. The film industry used to hire prosthetics experts from different parts of the world. But, now, with these new endeavors penetrating Hyderabad's markets, we can trust that new innovative hair care initiatives shall lead the way for prosthetics. The modern hair care industry shall help find the right solution to baldness from having a detrimental effect on people's psyche. Nonetheless, with several modernized solutions and specialized services, Best hair transplant Surgeon in Hyderabad shall shoo away the taboo of not getting the proper hair medication due to societal pressures.
Related Blog