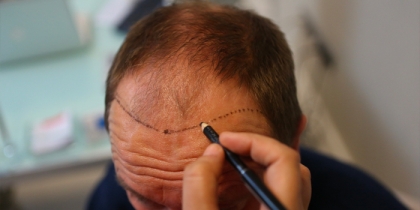 The one who experiences hair loss and baldness can suffer from depression and lack of confidence. With hair loss, the appearance of the person seems to be imperfect. At a certain stage, the hair transplantation process is the best that you can do to avoid baldness. The failure in the procedure can be equally painful for the people who have undergone transplant surgery. Therefore it is important to remember the points that can help you avoid the failure.
Choosing uncertified doctor
It is impossible to hide the bald patches on your scalp. So you will have to carry out the hair transplant procedure. When you choose a doctor for hair transplant surgery, it is important to choose the best and the certified one. You can always get to know about the doctor from their previous patients. Also, you can see their reviews online. Check whether they are certified or not to carry out the procedure. Also, give importance to the clinic because there might be some clinics with lack of facilities along with the uncertified doctors.
Making big promises
There are some clinics that claim to state that the whole hair transplant surgery is painless and no scars will be seen. But this is not the truth. The hair transplant is major surgery and the effectiveness of the procedure depends on the person. Scarring can be reduced but it cannot disappear completely after the surgery. So make sure you stay away from the clinics that follow the unethical practices.
Outdated equipment and technique
The problems can occur when the clinic uses outdated equipment and techniques. For an effective hair transplant treatment, you need to check whether the clinic uses upgraded equipment and techniques. Check whether they have fully trained professional surgeons and make sure you will be able to get a fair range of services. Also, the doctors must establish a level of comfort with the patients.
So these are some of the common hair transplant mistakes to be avoided. Make sure you choose the best clinic and get treated for your hair loss.
Related Blog