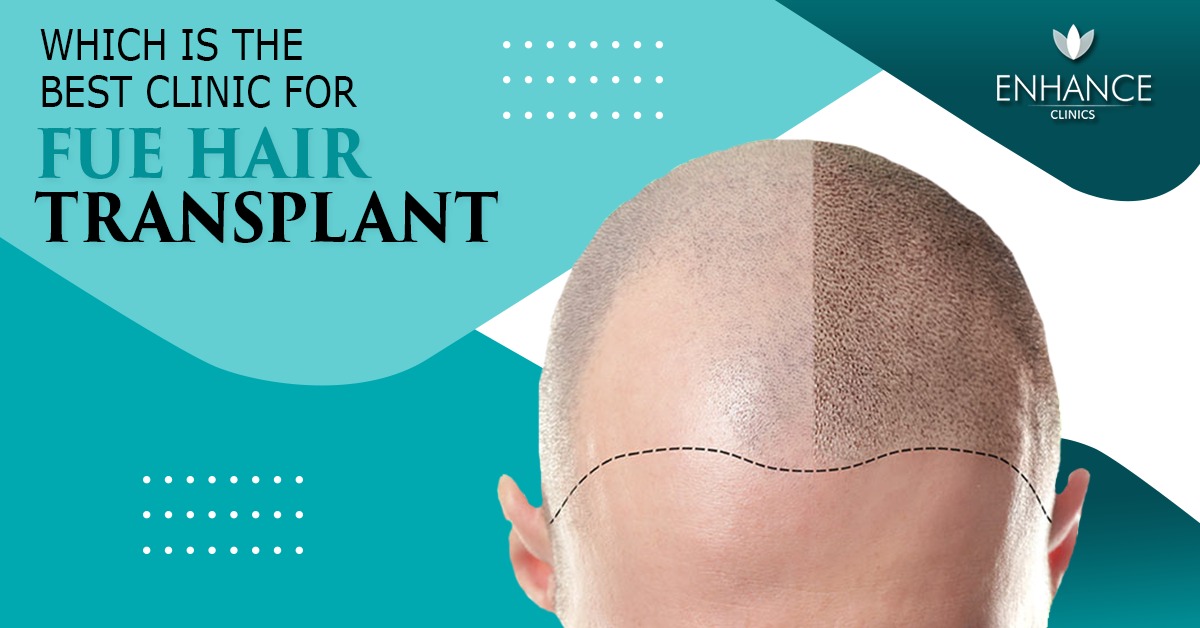 Hair an transplantation has emerged as the gold-standard treatment for hair restoration,. presenting an effective and permanent solution for loss and pattern baldness. FUE, or Follicular Unit Extraction, is an advanced hair transplant technique popularly used around the world today
If you're planning to opt for FUE Hair Transplant in Delhi, you need to consult a reliable clinic for your treatment. In this article, we'll explain what FUE is and which is the best clinic for FUE hair transplants in Delhi.
What is FUE Hair Transplant?
FUE Hair Transplant in Delhi, also known as Follicular Unit Extraction, is a minimally invasive cosmetic surgical procedure that promotes hair regrowth and helps reverse the impact of hair loss.
In an FUE procedure, the surgeon extracts individual hair follicles from the donor area, where there is a high density of hair, using a micro-punch tool. The surgeon then creates tiny incisions in the recipient area and places these follicular units into the incisions with absolute care and precision.
FUE does not leave any visible scarring in the donor area. There is also no need for stitches and healing occurs at a faster rate. Today, you will find many clinics that offer hair transplants. But if you want the best results, it's advisable to choose a reputed and Best Hair Transplant Clinic for your procedure.
Which is the Best Clinic for FUE Hair Transplant in Delhi?
Enhance Clinics is a leading hair restoration clinic known for offering quality FUE hair transplants in Delhi. With 27+ years of experience, Enhance Clinics has made a name for itself in the field of hair transplant by helping thousands of people regain their lost youthfulness. Here's what makes Enhance Clinics a preferred choice:
Qualified Surgeons: The clinic has the best FUE hair transplant doctors in Delhi. The surgeons at Enhance are well-qualified, experienced, and highly skilled at performing FUE transplants with precision.
Innovative Technology: Enhance Clinics is always updated with the latest technologies and FUE techniques to help deliver realistic results to patients.
Detailed Consultation: The doctors conduct an in-depth assessment of your scalp and create a proper treatment strategy to ensure the best outcomes.
Natural-Looking Results: FUE hair transplant in Delhi helps you achieve an aesthetic hairline and natural-looking results that blend in with the rest of your hair.
Quality Treatment: Enhance Clinics is the right destination for all hair-related problems. They make zero compromises on safety, care, and hygiene.
Aftercare: The team is always there for the patients in their journey towards hair regrowth for patience and guidance
Conclusion:
FUE hair transplant has helped thousands of people struggling with hair loss regain their lost confidence. If you're looking for the best clinic for FUE hair transplants in Delhi, your search ends with Enhance Clinics.
Hair transplant clinics offer their own unique combination of infrastructure, equipment, diagnose, treatment etc. Hundreds of choices to shortlist from must bewilder an amateur. Even a veteran may confound to the conundrum. Typically people consider the following facts before deciding which clinic they want to choose:
Equipped with modern facilities, advanced technology, and the best FUE hair transplant doctor in Delhi, Enhance Clinics is a top-rated clinic dedicated to providing world-class hair transplants treatments that deliver exceptional results.
Related Blog